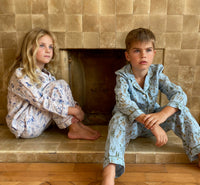 Melo+Marl offers 100% linen sleepwear for women & children. The ethereal prints are lovingly designed by hand in London, within the intricate detail children delight in finding characters and motifs, engaging with the tiny images to imaginatively create stories and tales. 
Linen is a luxurious natural fabric that improves with age. It is breathable, long lasting and perfect for all temperatures.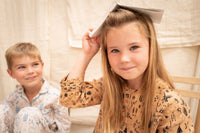 Melo+Marl believe:
We believe in well made garments that stand the test of time. 
We believe in choosing linen, a natural fabric that is environmentally sound.
We believe in prints that entice imagination and encourage story making.
We believe in celebrating and delighting in our wonderful, natural world.